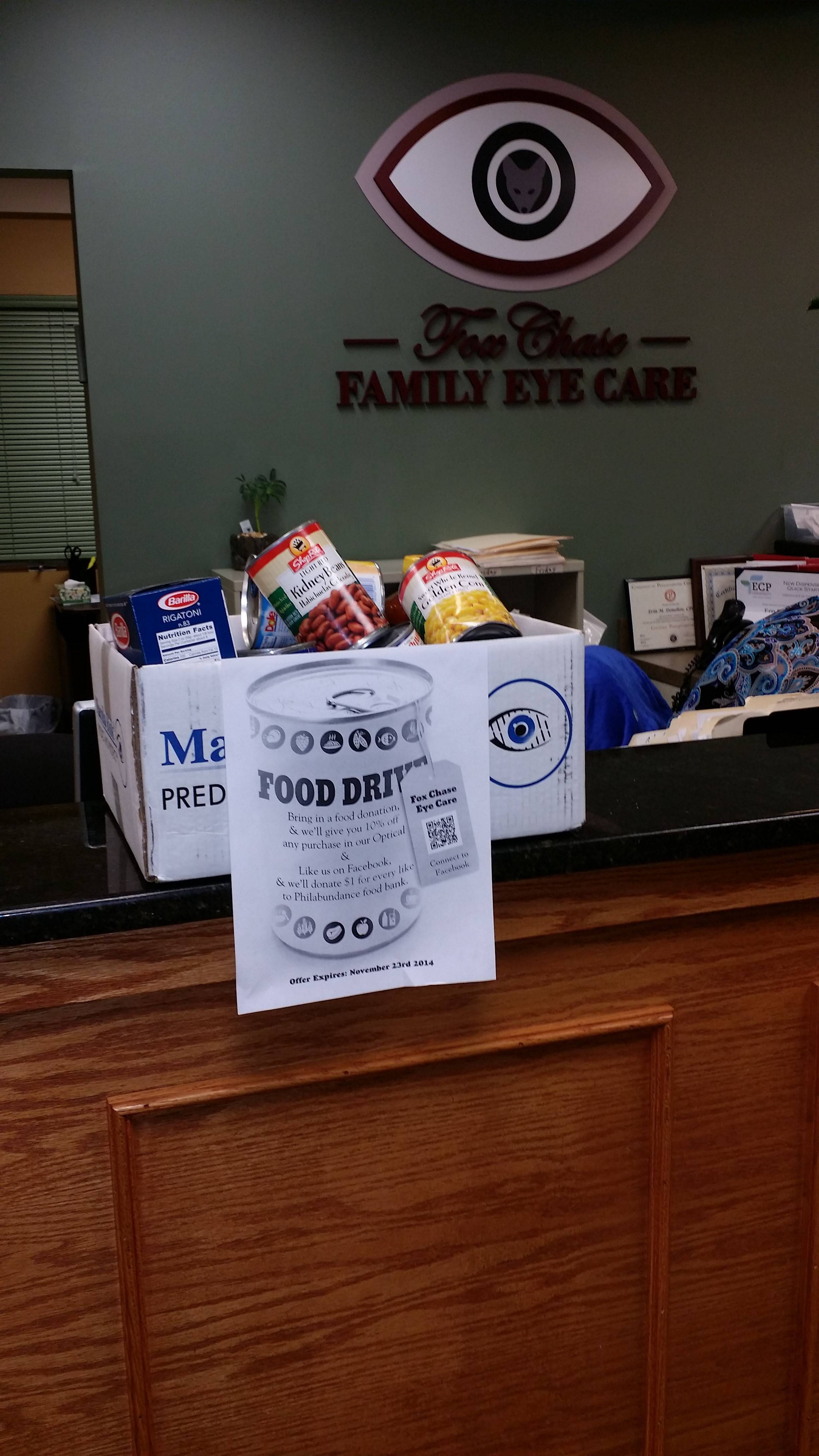 Thanks to the support of our patients and staff we were able to collect 22 lbs of food for the needy in our community this holiday season. We received this letter from Philabundance thanking all of you for your support in helping to feed almost 75,000 of our neighbors in Philadelphia and the surrounding communities in the Delaware Valley.
Wanted to thank you and your team for thinking of us with your food drive donation. I just wanted to let you know that you brought in 22 lbs of food. On behalf of Philabundance I wanted to thank you for all of your hard work. Because of the commitment of partners like you, we are able to provide food to more than 75,000 individuals each week.
On behalf of the people who have nutritious food to eat today because of your generosity, thanks again for your support. We look forward to a continued partnership through this event, and others.
Thanks,
Stephen Schaeffer
Program Coordinator – Food Drives
Visit Fox Chase Family Eye Care to find out how you can get involved.