Designer Frames
We have the perfect style and look
Eye Health!
Healthy sight is a way of life.
Contact Lenses
We have everything you need in our store!
Comprehensive Eye Exams
Know what to expect.
Night Vision
How does it work?
Advanced Technology
Read about our latest tests and equipment.
Welcome to Fox Chase Family Eye Care
Serving NE Philadelphia, Jenkintown, & Cheltenham, PA
Our optometrist, Dr. Lance Dunoff, believes that a relaxing chair side manner is every bit as important as quality eye care. At Fox Chase Family Eye Care, our eye doctor provides excellent service in a comfortable environment that's conducive to asking questions about your vision. An informed patient is a happier, healthier patient.
Our Philadelphia eye care practice is a certified tear testing laboratory. This means we can provide treatment for patients that suffer from dry eye. Speak to our optometrist about treating your dry eyes.
Family Eye Care Services

Better vision and routine eye care has a direct impact on your quality of life. Make sure that your eyes are in good health by taking the time for regular vision check-ups.
Our state of the art testing services are designed to go far beyond simple prescription writing. For example, Fox Chase Family Eye Care utilizes MacuHealth AMD supplementation as well as the Macula Risk NXG genetic test to determine your risk factor for AMD.

Early detection and treatment of ocular problems is critical for long term vision health. Our comprehensive eye exams are among the best you will find. But don't worry, we also write and fill eyeglass prescriptions, as well as accept many popular vision insurance plans.
We proudly serve Northeast Philadelphia, Jenkintown, Cheltenham and the surrounding areas. Contact our eye doctors in NE Philadelphia or visit our practice today!
Experiencing

Headaches

or

Dizziness

?

Dr. Dunoff can help!

Just fill out one of these questionnaires.
See What Patients Have to Say!
Read What Patients Have To Say!
This is a quality practice. The doctor is friendly and very thorough. The offices are clean and cheerful; the staff is friendly and welcoming. Have recommended this doctor to family...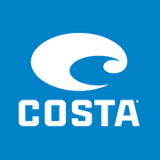 Built for the avid outdoor sportsman.
Sunglasses built to the highest standards of clarity, durability and protection using advanced, patented technology for their lenses and frames, Costa sunglasses are the clearest in the industry. These high-performance polarized sunglasses are also available in prescription single vision, bi-focal and progressive lens options.
Purchase Toms Frames and help others!
With every pair of eyewear you purchase, TOMS will help give sight to a person in need.
One for One®.
Buy Contacts Online

Introducing the fastest and easiest way to order your replacement contacts online:

Fox Chase Family Eye Care's
Click here to go to the store.
Each month we'll focus on some of the advanced tools and equipment that we use at Fox Chase Family Eye Care to provide our patients with the best and most advanced professional eye care.
This month the focus is on the autorefractor – the last component of the modern eye exam to go digital and represents the cutting edge future of optometry.
Q&A with Dr. Lance B. Dunoff
Dr. Lance B. Dunoff Answers Your Eyecare Questions
If I sit too close to the TV will it hurt my eyes?
The truth is if you need to sit close to the TV to clearly see the screen, you may already have vision problems. Sitting close to any object to see it better is a symptom of nearsightedness and you should talk with your doctor.
Nearsightedness, or myopia, is the most common refractive error of the eye, and it has become more prevalent in recent years.
Focus on Eye Exams
A complete vision and eye test at Fox Chase Family Eye Care includes a variety of tests & treatments with the goal to assess the health of your eyes.
Oct 21, 2016
Most people wouldn't consider contact lenses dangerous. In fact, they are a great alternative to glasses, offering convenience and great vision for those who wear them. However, when not obtained and used according to an eye doctor's instructions, the consequences can be devastating. Contact Lenses Need to Fit Like...
Sep 27, 2016
90%! That's the number of sports eye injuries that studies show can be prevented using proper eye protection. Yet most sports leagues don't require protective eyewear as part of their uniform or safety requirements. This leaves it up to athletes, parents and coaches to ensure that proper measures are taken...
Aug 30, 2016
It is important to teach your children about eye health and safety from a young age. This includes awareness about how your overall health habits affect your eyes and vision as well as how to keep your eyes safe from injury and infection. Starting off with good eye habits at...